Save Me
Summary
Helena Delgado is a 17 year old student at De Ferrers High and she is struggling with depression over the loss of her dad, and her little brother. Gerard Way is a New Teacher at De Ferrers high as both his parents have disowned him, he needed a job and becoming a Photography Teacher at a high school was the only thing available. He suffers from depression and he is also anorexic but no one knows. Can they help save each other, or will they carry on suffering?
Characters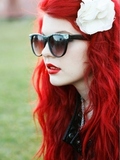 Conscience Helena Delgado
Shes got red hair and a troubled past. She's 17 years old.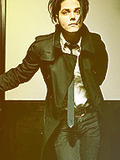 Gerard Arthur Way
He's a teacher at Helena's school, he has a troubled past as well. He is 22 years old.
Chapters