The Only Hope For Me Is You
Summary
Ray Toro is on the run from BL/ind. When he gets to the desert he finds out that life as a rebel is not everything it seems. He meets a group of Killjoys, and little does he know his life is never going to be the same again.

Pairings: RayxMikey, GerardxFrank

Characters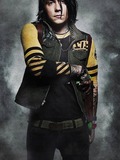 Fun Ghoul (Frank Iero)
Age 19. The youngest of the Killjoys. Is really good with explosives. In a relationship with Party Poison. Very loyal to his group.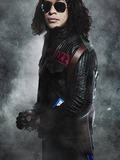 Jet Star (Ray Toro)
Age 23. New Killjoy. Is a good mechanic. He is gentle and kind, but will do anything to protect the people he cares about.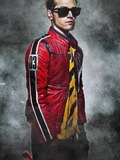 Kobra Kid (Mikey Way)
Age 20. Been a Killjoy since the beginning. Never misses a shot. Rather mysterious and has a past that he wants to keep buried.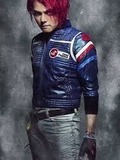 Party Poison (Gerard Way)
Age 23. The leader. In a relationship with Fun Ghoul. Very protective of his group.
Chapters