From Russia With Love
Summary
Featured as #1 in FUSE's list of "Must Read MCR Fanfiction", thank you so much!
http://www.fuse.tv/2014/09/must-read-my-chemical-romance-fan-fiction#1

Times in Russia are at a turning point with the USA setting up a military base there to help protect the country from invasion. Gerard is a young boy who relocates there with his Father, the Vice President of the United States to oversee operations. They live in the estate of the Russian Royal family and Gerard meets the youngest princess whom he develops a love/hate platonic relationship with, that is until their family drops a bombshell, and the country is thrown into political mayhem. Can these two navigate a world that has been turned upside down?

*PLEASE NOTE* This is a work of fiction, no event depicted in this story is real or based on any real event. There is also no racist undertone, the countries mentioned have been chosen purely on geographical relevance, nothing else. It is absolutely not intended to cause offence to anyone.

This is my first time posting here but I've been writing MCR fanfiction for years now. Reviews are always appreciated :) This will be a long story, and I have about 50 word document pages of writing already completed, so I will update often! Enjoy.









Characters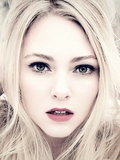 Dominika Luhzkov
Dominika is fourth in-line to the throne of Russia, but political pursuits aren't really her thing. She is quiet and reserved but easily angered. She is a perfectionist and channels most of her energy into her dance studies.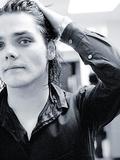 Gerard Way
Gerard was a normal, all-American boy until his family relocated to Russia when he was ten for his Father's political career. Living in a foreign country forces him to grow up and he becomes committed to serving both his countries in the Military. Loyal and intelligent with a hidden soft side.
Chapters