All The Wounds That Are Ever Gonna Scar Me
Summary
Socially awkward, self harming 16 year old Autumn Toro gets sent across the country to live with her 17 year old brother, Ray, in Bellville New Jersey. One thing leads to another, and for the first time in her life she has a group of friends.

Mikey Way is a lonely 15 year old self harmer, whose only friends are his brother, Frank, Ray, and Andy. What happens when Frank introduces him to someone who actually understands him?
Characters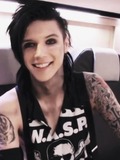 Andy Biersack
16. Outcast, gets called a 'fag' because of the way he looks. Loves Mötley Crüe and KISS. Friends with Autumn, Mikey, Gerard, Ray, and Frank.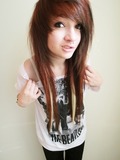 Autumn Toro
16. She's Bert's only friend. Self harming, tomboyish, awkward, and dorky. She loves Green Day, Iron Maiden, and Paramore. Friends with Andy, Mikey, Frank, and Gerard. She's Ray's little sister.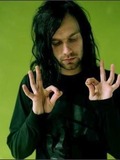 Bert Mccracken
17. Autumn's best friend in the world. He hates Mikey. Selfharming, shy, but a really good singer. He can also play guitar.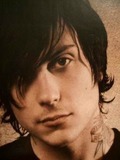 Frank Iero
16. He's a gay loner with a huge crush on his best friend Gerard. He's also friends with Ray, Andy, Autumn, and Mikey.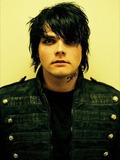 Gerard Way
16. He's secretly gay. Kind of an outcast, best friends with Andy, Frank, Autumn, and Ray. Mikey's older brother. He's a really good singer, but he's really shy about it.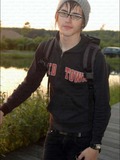 Mikey Way
15. He can play guitar and bass. Self harming, lonely. Really shy and awkward around strangers. Best friends with Frank, Ray, Andy, and Autumn. He's Gerard's little brother.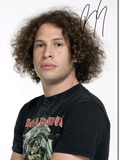 Ray Toro
17. Awkward, loner. Friends with Andy, Gerard, Mikey, and Frank. He plays guitar very well. He's Autumn's older brother.
Chapters