Company
Summary
"Belleville High has a no fags aloud policy." Gerard spat as he kicked down Frank. Everyone walked past them, encoring this entire situation. Frank looked around at all the kids, surprised nobody was going to rescue him. The first day of school and he was already getting shit from Sophomores.
"Nobodies gonna help you." he looked down at Frank. All wide eyed and scared, Gerard loved seeing anyone like that.. it gave him a surge of power.
Frank tried to get back up, but Gerard's foot hovered over him, forcing him down every time he tried to escape.
Frank's breathe became heavy, and he started hyperventilating.
"Oh don't be such a drama queen." Gerard growled as he stepped down harder on frank's chest. Frank hissed in pain and made eye contact with Gerard, tears ran from his eyes. Gerard looked away, "Stop staring at me, gaylord."





Characters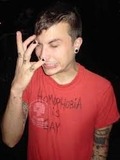 Frank
Frank has some shit on his plate, Gerard wont give him a break. And his mother sucks cocks in hell.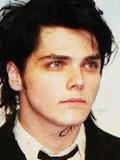 Gerard
Gerard is just like any bully, he's got issues. So he takes it out on the litte guy.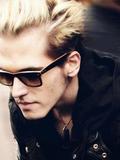 Mikey
Mikey is just a ticking time bomb, he's nice one minute and an asslicker the next. He takes everything out on his brother.
Chapters