On The Outside Looking In
Summary
THIS STORY IS A RE-TELLING, NOT A SEQUEL, TO UNDER JERSEY SKIES, READ THE ORIGINAL FIRST
After the death of her father, Arriana Gregorio, along with her mother, her best friend Joey Wheeler, and his father, Bill, move to Newark, New Jersey.
Korey Sullivan is a self-absorbed, introverted outcast who doesn't quite fit in anywhere. He's madly in love with Jessica LaTovey and admires her from afar, waiting for his chance.
Enter Jackie James, Jessica LaTovey, Gerard and Mikey Way, Ray Toro, Frank Iero, and Bob Bryar. A crowd of misfits that frequently occupy the arched entrance of Newark High during break. These kids are insane, they're all artistic in one way or another, and they look like a lot of fun to hang out with.
But Arriana's Social Anxiety prevents her from introducing herself, and Korey's selfish desires keep him from being a part of the crowd. Until one day, everything changes...
Characters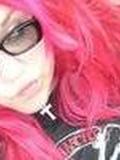 Arriana Gregorio
Arriana is a quiet outcast with a heart of gold. Her Social Anxiety has kept her from making a lot of friends in life, but the one person who has always had her back is Joey Wheeler, who she has known since Kindergarten. She's trying to move on with her life, putting up an emotional barrier since the death of her Father. On the outside, she seems tough, but on the inside, she couldn't be more sensitive.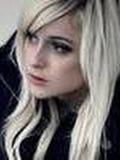 Jackie James
Jackie James is new at Newark High but has quickly befriended the dark oddballs. For awhile, she seems to trail after Jessica LaTovey, letting Jess tell her how to look and what to wear. But as she grows closer to the boys, that starts to change. Noticing the change, Arriana decides to befriend her.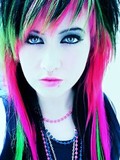 Jessica LaTovey
Jessica LaTovey is wild & careless. When she wants something, there are no limits to what she would do to get it, sometimes, this doesn't always end so well. Stubborn and cocky, Jessica's decisions may cost her a lot in the end...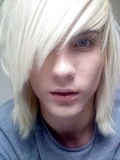 Joey Wheeler
Joey and Arriana have been best friends forever, but lately, it's all about Ray. Since Ray and Arriana have become closer, Joey has befriended Mikey, who is always there when he needs someone to talk to.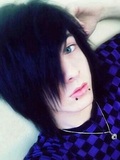 Korey Sullivan
Quiet, lonely, and very highly misunderstood. Helplessly in love with Jessica LaTovey. He's not very good with people, never has been. As a result of this, he's started to seek attention by finding out people's secrets, and using them against them. All Korey really wants is to be accepted.
Chapters