Vampire Love
Summary
After her parents died when she was a kid, Francesca 'Frankie' Iero lived with her mother's close friend, Ray Toro, as a guardian. But Ray couldn't curb Frankie's love for abandoned places.

One night, when she decided to explore the abandoned Way Manor in town, she ran across Gerard Way, a vampire from the 19th century with an issue to any human that crossed his path.
Yet with Frankie, she pulls at emotions he swore he lost the day his parents and brother died...
Characters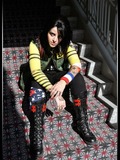 Francesca 'Frankie' Antonia Iero
A seventeen-year-old girl with a love for the supernatural, paranormal and abandoned places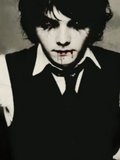 Gerard Arthur Way
A 200 year old vampire with a strong hatred for humans until he meets seventeen-year-old Frankie Iero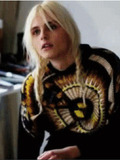 Grace Athena Way
Frankie's best friend, three-minute-older twin sister of Mickie Way and niece of Gerard Way from his brother Mikey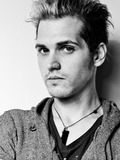 Michael 'Mikey' James Way
Gerard's late younger brother and the ancestor of Grace and Mickie Way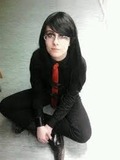 Michaela 'Mickie' Jade Way
Grace's three-minute-younger twin sister and Gerard's niece through Mikey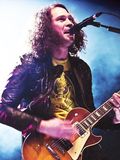 Raymond 'Ray' Manuel Toro-Ortiz
Frankie's guardian and a close friend of her mother's before she passed away
Chapters
200 years before he meets Frankie, Gerard is a cruel and heartless vampire after his brother and family are killed