Black Is The Color Of My True Love's Hair
Summary
Frank skips class to go to a whorehouse... there he finds Gerard, bruised and suffering. Will Gerard be able to leave his past behind and follow Frank to a new life?

"I had expected a woman. Or at least a girl. So the shy, thin, innocent young man that came to collect me was shocking. A young man about my age, with long black hair and the most beautiful hazel eyes I had ever seen. He had walked into the waiting room, hips softly swaying from side to side, and had come straight to me."

"Frank?" He asked softly. "Frank Iero?"

"Yes." I managed to get out.

"Am I okay?"

"Yes."
Characters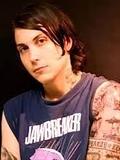 Frank Iero
A rich kid who is a little lonely. Has a big heart and sees he needs to save Gerard from his future.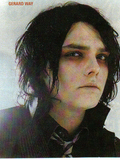 Gerard Way
Born and raised in a whorehouse. Forced to work there by his parents and abusive brother. It's all he knows.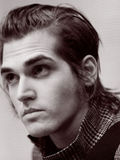 Mikey Way
Gerard's brother. Chosen by their father to keep up the family buisness. Will crush anyone to get to the top; even his own brother.
Chapters