My time with MCR
Summary
My beyond weird meeting with My Chemical Romance. How it spawned a new job and a new love for me.

And now I don't own My Chemical Romance, and I'm poor as hell. So if you sue me, the only thing you will get would be the lint in the bottom of my pocket.

Rated this thing high, just in case my little mind turns a bit dirty.

You already know the memebers of MCR.
Any other O/C's that pop up will get a mini-bio later.
Characters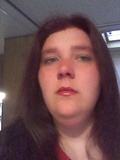 Catterinna Wicked
5'10", Auburn hair, Hazel eyes, a little chunky, 29 years old.
Chapters
A meeting that was totally by accident