The World is Ugly
Summary
Keeping good grades, helping his mom out, and making time for his best friend Ray Toro are all very important and "normal" things for Frank, but his entire life comes to a screeching halt when the most wanted man in the State of New Jersey has other plans for him. He is taken away from everything that he loves and put through some of the worst situations imaginable. Little does Frank know that it's just the beginning of an amazing love story.











Characters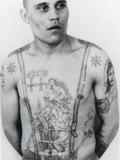 Alejandro Chaves
43 years old, leader of a Mexican gang called "La Eme" Drug Lord and the most wanted criminal in the State of New Jersey. He's also the leader of the world's largest known group for sex trafficking, hes got accounts for organized crime, hit and run, robbery, murder, and the Grand Theft Auto. Been on the run from the authorities for 3 years.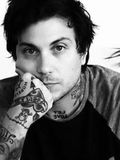 Frank Iero
(Main Character) 17 years old. Music enthusiast, hobbies include: Drawing, writing short stories and playing his guitar. He is home schooled because of bullying problems when he was in middle school.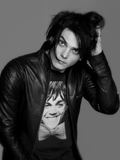 Gerard Way
22 years old. Part time student at Princeton University. He works night shift at Subway and studies all day. His hobbies include (when he has the time for them) drawing, reading, and writing. He's an undiscovered author. Written 2 books called "Beauty is a liar" and "Pain is a teacher"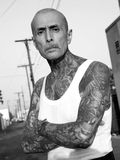 Jose Luis
54 years old. Alejandro Chaves older brother. Wanted for the participation of the kidnapping of over 143 young girls for the sex trafficking organization, 2 years ago. Known as the 3rd most wanted man in the New Jersey state. He's been on the run from the authorities for a little over 2 years and is also a part of the "La Eme"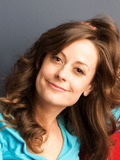 Karen
Karen: 45 years old. Frank's mom. She's been a huge part of his life and does her best to support the two of them while Frank tries to graduate high school and get a job himself. She is a nurse at Morristownn Medical Center and her hobbies include reading, cleaning, and wine tasting.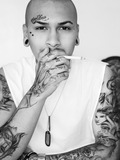 Miguel Angel
38 years old, right hand man of Alejandro Chaves. He thoroughly follows the orders given to him by his leader, no matter what the costs. He's the 2nd most wanted man in the entire state of New Jersey on accounts of murder, drug traffiicking, sex trafficking, and robbery. He's also been on the run from the authorities for 3 years. Part of the "La Eme"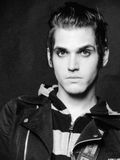 Mikey Way
19 years old. Gerard's younger brother. He dropped out of Livingston High school as soon as he turned 18 and he is unemployed. His hobbies include smoking pot, video games, and hanging out with his friends.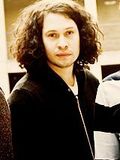 Ray Toro
17 years old. Frank's best and closest friend. (also a music enthusiast) He's a Jr. at Chatham High School, and loves hanging out with Frank after school and rocking their acoustics together. Ray's hobbies include basketball, playing his guitar, and video games.
Chapters