Exchange
Summary
Asher Rian had arrived in America from Australia a week ago. She'd seen the opportunity to go on exchange and had taken it very willingly. Sure, she knew Australia was great, and it was, but she needed a change. A change from the same places, the same people and the same attitudes. She wanted something that would keep her on her toes and something that would possibly mean she could stay somewhere different. It had been just her luck when she was the only lucky student who got to go to America: Belleville New Jersey to be precise.








Characters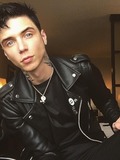 Andy Biersack
Despite his intimidating exterior, he is caring and loves to make people smile. He's the bad boy of the neighbouring school and is Asher's exchange brother. He makes sure Asher is okay and will protect her fearlessly. He hangs with everyone with ease.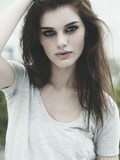 Asher Rian
The eighteen-year-old exchange student from Australia. Once she's gotten over he nerves, she's witty and knows how to have a good laugh. Never feeling like she could be herself, "escaping" to America would give her the freedom she's been craving.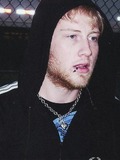 Bob Bryar
Bob used to be close to Gerard, however, he did things that showed he was an A-class prick and is now, along with his gang, the muscle for the Jocks doing their dirty work. Despite hurting Gerard he still has dealings with him... No one else but Gerard and Bob's group know.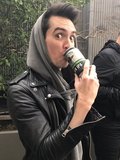 Brendon Urie
Brendon is loud, rambunctious and always full of energy. He's certainly higher up in the school hierarchy and has a love-hate relationship with many of the teachers. He thinks Asher is one of the coolest girls he's ever met which may even turn to more. He has an amazing voice and knows it. He also knows how to get under peoples skin but is usually great and sure knows how to throw a party. He also likes to fuel the rumours of a three-way relationship between him, Ryan and Dallon.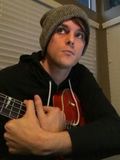 Dallon Weekes
The unnaturally tall guy in the group but exceedingly funny. He enjoys fueling rumours and really gets close to Asher, mucking around with her and helping in any way he can. He's a killer on the bass and talks like he knows everything even though he doesn't, but enjoys pretending anyway. Part of Brendon's group.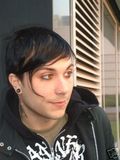 Frank Iero
Very typical punk rock teen. Frank is Gerard's best friend. He's kind and a very talented guitarist. He'd do anything to help his friends and although vertically challenged, knows how to kick anyone's ass in a fight and becomes great friend's with Asher. However, Frank also has a secret of his own. Part of Gerard's group.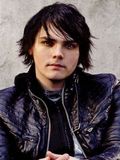 Gerard Way
The typical high school bad boy. He comes to school with injuries from beat-ups and from time-to-time hungover. He's the leather jacket-clad, motorbike riding rebellious punk rock teen that everyone admires and is terrified of. However, under his tough exterior, he hides secrets and a softer side. He's hesitant to get close to Asher.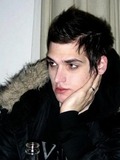 Mikey Way
Although constantly looking bored, Mikey is one of the friendliest guys and considered one of the coolest in his grade due to his connections with people like Gerard, Andy and Brendon. He too becomes very close friends with Asher, much to Gerard's irritation. Part of Gerard's group.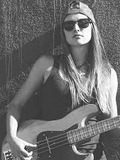 Nicole Row
Loves a good time and an absolute slayer on the bass. Her and Dallon will face off a lot in the middle of a song. Helps Asher understand the background info of the groups a lot. A part of Brendon's group.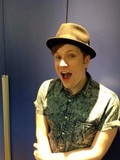 Patrick Stump
He's happy, bubbly and absolute music fanatic. Patrick is the lovable fedora wearing guy who knows anything about everyone. No one knows how, but he's able to know the difference between gossip, rumours and truth in an instant. Part of Brendon's group.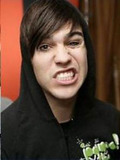 Pete Wentz
Stuck in 2005, Pete loves his eyeliner. He's the typical class clown and can, a lot of the time, be the complete idiot of the group. He's able to switch between any group just like Brendon. Faces off on the bass with Mikey a lot. Part of Brendon's group.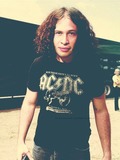 Ray Toro
One of the nicest guys around, Ray knows how to shred like a pro on the guitar. He's close friends with Mikey, Frank and Gerard, but doesn't talk to other people very much. Part of Gerard's group.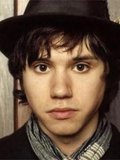 Ryan Ross
He's one of the quieter guys in the group but is amazing with words and guitar. Although Brendon is one of his best friends, he is eternally infuriated by the three-way relationship rumour and can't stand when Dallon and Brendon deliberately fuel it. He constantly has to take the role of mama bird to keep the rest out of trouble. Part of Brenodn's group.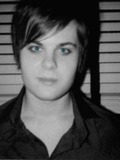 Spencer Smith
The quiet and rational one on the group and sometimes has to take the role of mama bird with Ryan to keep the rest out of trouble. Part of Brenodn's group.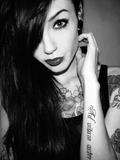 Terryn Archer
Despite the intimidating exterior, Terryn is very sweet. She loves her friends and makes sure Asher gets a grip on American high school. A part of Gerard's group.
Chapters
Asher's first day at the new school

Asher finally experiences her first day of American highschool where her discontent for Gerard grows, and everyone else is, well, very charismatic.