Hitman's Case
Summary
3 groups

Chemical X

MindlessFreaks

CrimeFall

Each group has their own role as the members in the group

Chemical X are a deadly group. Their mission is to take out their targets by using their flirtatious traits they've learned to make their targets love them before they eliminate them. Downside to befriending a member from Chemical X is that they are secretive and masters of manipulation. Unfortunately they are at the bottom of the league

MindlessFreaks are a fascinating group. Each member has a spark for entertainment! They are fun to be around at any big event! They are the life of the party! Downside of hanging with a member of MindlessFreaks is that they are mischievous and get you killed. Literally! Due to their targets being at the events. Other than that they are harmless if they attend events for fun. No one ever suspects party animals would be behind murders. A big applause for them for being the second most superior in the group.

CrimeFall are a creepy bunch. They hang out in the most creepiest places. From morgues to cemeteries to even abandoned homes and alleys. Each member is creepier than the next. Each member is also more superior than the next. The rookies of the group get stuck with stores, while the pro's get museums and banks. CrimeFall are atop of the league as they are masterminds. They are very dangerous and extremely sneaky. Watch out or they will get you in a blink of a eye.

Every member is unique
Each group is unique
But they all have one thing in common
They all want to be on the top












Characters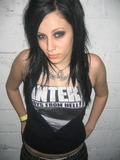 Alicia Simmons (22)
One of the members of MindlessFreaks. Alicia is the least wild member from MindlessFreaks, but she is still mischievous. She often helps Jimmy lure targets, by flirting with them. She's not the best at flirting so the members of her old group. Chemical X. Ponder to what did she do to get into MindlessFreaks. Only the members of MindlessFreaks and Alicia know the answer to that. She if often nice, but with her punk appearance she doesn't come across well with a lot of people. Her and Frank certainly don't get along.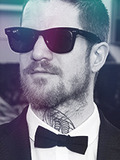 Andy Hurley (30)
One of the members of Chemical X. Andy is a serious guy that can be a problem at times. Its sometimes hard to convince him to go on the missions, since he thinks he is bad at flirting. Andy flirts 24/7 so he can't be that bad right? Anyways, Andy is just a serious guy, but if you get him to crack he can be fun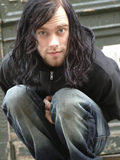 Bert McCracken (27)
The leader of CrimeFall. He often fails as a leader and counts on Gerard to help him out. Bert is not all useless though. He is sneakier than anyone in the league. He is the leading guy to deactivate alarms in banks and museums. He has never been caught. Bert also tends to be strict to keep the group at ease when they're out celebrating their completed mission, while Gerard is too busy planning the next mission.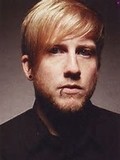 Bob Bryar (27)
One of the members of MindlessFreaks. Bob is Frank's best bud and low key despises Alicia. Bob is great at helping the guys out with what ever they need. He doesn't do anything special, but he keeps the team up along with Frank. Frank just does it more and better than him. Bob mostly just works with the wires of the events and cause black outs if needed. Bob is often mistaken as someone bad, but he is just a fun guy to hang out with who knows his way to electrical situations and causing big scenes to get the attention of people, preparing them for Jimmy's screams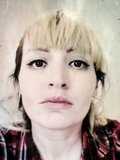 Chantal Claret (30)
One of the pro's in CrimeFall. Chantal is quite powerful herself just like Jimmy. She's only allowed to be in CrimeFall if she only uses her abilities towards the missions. Chantal is not as sneaky as the rest of the members of CrimeFall due to her cheerful personality, but she is a good mastermind, which terrifies the group. They often get terrified that Chantal might use her powers to run CrimeFall, but Chantal is way to kind to do that. She just wants to complete her missions and sneak away from the group with Steve to hang out with Jimmy and the members of MindlessFreaks. With that said she does often help Steve take out targets in stores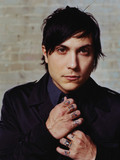 Frank Iero (22)
Second in command in MindlessFreaks. Along with Jimmy he is a maniac who just wants to have fun. Frank is the most mischievous of the group, believe it or not. His small frame and small height make him look innocent, but the members is MindlessFreaks know he is not. Frank is extremely fast and strong and can leave the scene of a crime without a trace anyone in the group was there. Frank is the big dog and helps keep the group together and helps them get into events. He often is mean to Alicia, since they both hate each other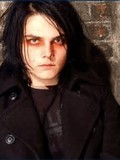 Gerard Way (26)
The second most superior member of CrimeFall. He runs the group along with his buddy Bert. Gerard should be the leader of the group but he already paid his dues to be in the group. It cost the respect of his brother and knows that one day Mikey will want to take him out. Gerard is a quiet genius. He plots all the attacks and how to stay in control when someone in the group fails and Bert is failing as the leader. Gerard is hands down the leading mastermind from the group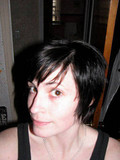 Jamia Nestor (23)
Runs Chemical X with Mikey. Jamia is very short, but damn she is sassy and amazing at her flirting. Jamia plans the evenings any member of the group who has a date and well them where to lead them to dispose of them. She often thinks that Chemical X should be atop, because flirting and leading people on is tiring and sad. Although she sees why they are at the bottom, because they only deal with small spaces and one person. Jamia is just prepared to join MindlessFreaks, to quickly move to CrimeFall. With all the bad ass things she does, she is innocent and extremely nice. She worries for everyone and if the rookies mess up she does not get mad. She only says "to suck it up and you will do better next time."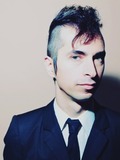 Jimmy Urine (32)
Leader of MindlessFreaks. Jimmy is the most wild from the group. His high pitch screams and singing skills catch the attention of most people at shows they attend. It's best to stay away from Jimmy's scream. Jimmy does voodoo and enchanted his voice to hypnotize his victims. He has caught the eye of Bert from how powerful Jimmy is, but refuses to add him to CrimeFall. In Bert's words. Jimmy is "Far too powerful and is afraid of Jimmy taking over CrimeFall." Jimmy is also a mastermind and fits well into CrimeFall, but Bert fears him and a few members of CrimeFall don't like him. Through all of this Jimmy is just a maniac who just likes to have fun with the members of MindlessFreaks and with Steve and Chantal from CrimeFall who will be in so much trouble if the rest of the members of CrimeFall find out they communicate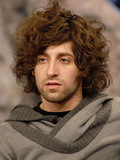 Joe Trohman (25)
Rookie of MindlessFreaks. Joe was randomly accepted to the group by Kitty. She ran into him in the streets one day and watched him pit pocket someone. His cheerful personality also caught her eye. Joe has a spark for entertainment and does street shows that manipulates people into giving him a lot of money. He is very persuasive. The members of MindlessFreaks are just thankful he doesn't use his abilities on them. Joe is just a wild, mischievous guy with a rad fro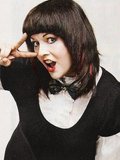 Kitty (15)
One of the members of MindlessFreaks. Kitty is rare to the league. She is the youngest to join a group and for being very young she has a good catch for things. She has a good eye to where there might be a faulty trap, to something that will be good and helpful. She is quiet but a hoot to be around with! She has a killer appearance and make up style. The group often rely on her and where a trap should be placed. She also often helps Bob to distract, when he causes a black out. She plays the drums to frighten the people at the events to prepare them for Jimmy's scream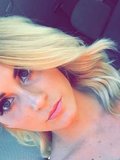 Kristin Colby (21)
Rookie of Chemical X. Kristin randomly accepted to be apart of Chemical X. She was bored with everything and wanted the rush of something. She is not the best in the league, but she is doing great for being new to the league. The group dont give her stress so which is a good thing. The most she does is pick out the uniform for the group, so they would look dashing for the date. It was easy for them to agree that the job was perfect for her. They did find out she graduated fashion school so that's helpful for certain events. She soon will be sent on a date to eliminate her first target.With all her rookie skills she is nice and acts like a mother to a few members of the group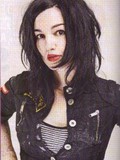 Lindsey Ballato (27)
One of the pro's in CrimeFall. When they need a guard or cop distracted; they rely on her to seduce them. The group is not too fond from that action, because she left Chemical X a long time ago and want her to forget the flirting. She's far too good at it and does help them out so they dont push it. Along with the flirting, Lindsey knows how to back bend her way out of fights if there's a challenge. Besides her amazing skills, she is a really sweet girl, who cares so much about her groups safety.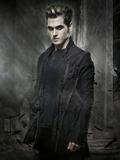 Mikey Way (24)
Leader of Chemical X. Mikey is a serious guy at times to keep the group from going out of control. Mikey is not too fond with the members of MindlessFreaks or of Gerard. Mikey hates Gerard's guts and refuses to have any sort of communication with his brother let alone be in the same league. Mikey wants to rule CrimeFall one day to get revenge on his brother.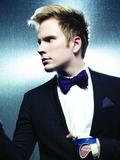 Patrick Stump (27)
One of the members of Chemical X. Patrick is sweet dashing man just as Ray. The difference about the two of them is that Patrick enjoys wearing suits on a daily basis rather than a leather jacket. Patrick along with Mikey, Ray and Andy all go on dates to eliminate their targets. Patrick is the most manipulative from the group, you can say. He is extremely flirty and is a hopeless romantic if he locks someone down. Aside from his flirting that can be bad for some people, he is just a kind guy who likes to sing on his days off, when someone else in the group is on the mission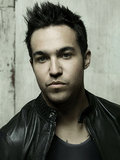 Pete Wentz (25)
One of the pro's in CrimeFall. Pete is the leading man for laying out plans for the places they are about to go and get their targets. They often go to banks and museums that Gerard gets for them and Pete already plans out the inside to help them get to their targets quicker and safer. Pete is highly advanced and is not in good terms with a few members of CrimeFall. Gerard thought Pete was far too good to be in Chemical X, so he snatched him from the group. Luckily for Pete he is not in bad terms with the members of Chemical X. They all know what Gerard did and added that to the list to why Chemical X hate Gerard. Besides Pete being snatched into a new group, he is just a cool guy who is lay back and doesnt stress.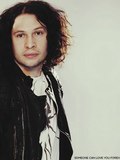 Ray Toro (26)
One of the members of Chemical X. Ray is a charming man who likes to charm people with his fro. Ray is a very secretive man along with Mikey; his bestfriend. Ray is the nicest person you can come across with, which makes dates more common for him. Ray just for once doesnt want to be the one who mostly has to do the work and can get a day off like Kristin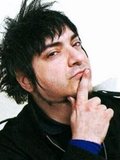 Steve Righ (25)
Rookie of CrimeFall. He, along with Lindsey left their old league to join CrimeFall. Steve came from MindlessFreaks leaving all the members to hate him as the old members of Lindsey's group do to her. Steve has risked a lot to be in the position he is and is not in good terms with Bert. On the bright side; Steve is a friendly and amazing guy who knows his ways around wires.
Chapters