The Only Hope For Me Is You
Summary
Chapter One
"What!?! No!! I had it with me I swear!! It was in my back pocket!! I know it was!!" I frantically searched in my pockets and my purse for my ticket, but with no luck.
"I'm sorry miss, but you need to step out of line." I was rudely shoved out of the way as anxious fans handed the big man there tickets. That's no fair! I had a ticket! I bought it with my own money. I saved up a whole years worth of alounce and sold half the stuff in my room and still needed money. But I got it. And after all that..... I lost it! The only thing I was looking foreword to in my horrible life and its gone.
My eyes overflowed with tears as I sat down on the curb next to the stadium thing that the concert was held in.
My Chemical Romance.
I can't believe I'm actually at one of there concerts. But stupid me just had to loose my only ticket. Man, that was a waste of time and money, lots of it. Might as well head back to the hotel. I silently trudged over to my car, secretly wishing that some random person would appear out of nowhere and give me there ticket because there pet goldfish was dead and they needed to take it to the vet and when they got there the vet guy did his little check up thingy and when he finished he said "It appears that your goldfish has died of thirst. Hears a band aid and come back to see me in three weeks." And I got to enjoy the concert Happily.
I sighed again, realizing just how stupid that sounded. I huffed as I pulled the door handle to the driver side of my car. Oops, its locked. I searched through my purse and pockets for my keys, but once again came up with nothing. I looked through the car window to see my keys dangling from the ignition, mocking me. Are you fricken serious!?!? I locked my keys in the car! Oh this day couldn't get any worse. I angrily glared at the keys through my tinted window and blew a piece of hair from in front of my face.
From where I was standing I could hear the crowd screaming and the band start playing.
"Look Alive Sunshine, 109 in the sky but the pigs wont quit, You're here with me Dr. DeathDefying, I'll be you surgeon, your proctor, your helicopter, Pumpin up the slaughtermatic, sounds to keep you live, A system failure for the masses, Anti-matter for the master plan, Louder than God's revolver and twice as shiny, This ones for all you rock and rollers, All you crash queens and motivators, Listen up! The future is bulletproof!, The aftermath is secondary! It's time to do it now and do it loud, KILLJOYS, MAKE SOME NOISE!

Drugs! Gimme drugs! Gimme drugs! I don't need it, but I'll sell what you got, take the cash and I'll keep it. Eight legs to the wall, hit the gas, kill them all. and we crawl! and we crawl! and we crawl! You Be My Detonator!
Love! Gimme love! Gimme love! I don't need it, but I'll take what I want from your heart and I'll keep it in a bag, in a box, put an X on the floor Gimme more! Gimme more! Gimme more! Shut up and sing it with me!
From mall security, To every enemy, We're on your property, Standing in V-formation. Let's blow an artery, Eat plastic surgery, Keep your apology. Give us more detonation! Oh, let me tell you about the sad man. Shut up and let me see your jazz hands. Remember when you were a madman, Thought you was BATMAN! And hit the party with a gas can. Kiss me you animal! You run the company, **** like a Kennedy, I think we'd rather be Burning your information. Let's blow an artery, Eat plastic surgery, Keep your apology, Give us more detonation!

And right here, right now, All the way in Battery City. The little children, raise their open filthy palms, like tiny daggers up to heaven. And all the juvie hall, and the ritalin rats, ask angels made from neon and garbage scream out! "What will save us?" and the sky opened up ...
Everybody wants to change the world, everybody wants to change the world. But no one, no one wants to die. Wanna try? Wanna try? Wanna try? Wanna try? Wanna try? Now! I'll be your detonator! Make no apology, It's death or victory, On my authority, Crash and burn, Young and loaded, Drop like a bulletshell, Dress like a sleeper cell, I'd rather go to hell, Than be in purgatory. Cut my hair, Gag and bore me. Pull this pin,
Let this world explode!"
~Hour and a Half later~
I lye on the hood of my car, clicking my tong and tapping my fingers impatiently. ARGH! When is the concert gonna be over, I'm tired. I sighed, something i seemed to be doing a lot of lately, and turned over on my side. I'm just gonna rest my eyes. Just until the concerts over, that's it. I slowly closed my eyes, just now noticing how tiered I really was.
~~~~~~~~~~~~~~
"Is she dead?" I heard a voice speak.
"Dude, how do you even know if its a girl it could be a guy with long hair." A second voice stated.
"No, that's definitely a girl- OW!"
"Frank, stop Checking her out!"
"Well sorry, but you didn't have to smack me." The voice of, who I'm guessing belong to Frank, sounded in protest.
"She's breathing so she's not dead....." A third person reasoned. "Maybe she's sleeping."
"Why would she be sleeping?
"I don't know- FRANK! DON'T POKE HER!" I felt a continuous jab to my check, causing me to bite my tong to keep from giggling.
"Frank, stop!"
"NEVER!" The cheek stabbing continued.
"Stop poking me you doody head!" I giggled, opening one eye to peer at the surprised boy. I slowly sat up ( both eyes open now) and gasped at the four guys standing before me, there surprised expressions turning into grins before they burst out laughing.
"HAHAHAHA!!! She just called you a Doody head!!" I watched as they clutched there stomachs, gasping for air.
"Oh, that was funny." Frank spoke, the other's nodding there heads in agreement.
"Wait! Frank's the one that touched my cheek!? HOLY CUPCAKES! FRANK IERO FROM MY CHEMICAL ROMANCE JUST TOUCHED MY CHEEK!!! OH MY CHOCOLATE BARS!!! I'M NEVER GOING TO WASH THIS CHEEK AGAIN!!" Watching as I freaked out over Frank's magical finger touching my cheek sent the guys into another fit of giggles.
I jutted out my bottom lip, pouting as they all laughed at me.

Characters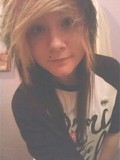 Bethany Smith
The love struck main character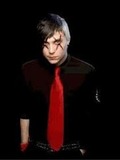 Frank Iero
Guitarist for My Chemical Romance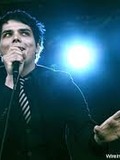 Gerard Way
Lead vocals for My Chemical Romance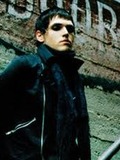 Mikey Way
Bass for My Chemical Romance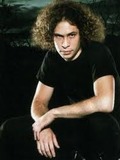 Ray Toro
Lead guiarist for My Chemical Romance
Chapters