Sing
Summary
Gerard Way is an overnight star thanks to the power of the modern day media and wants to sign with Frank Iero's record label, Graveyard. The only problem is, Gerard Way doesn't talk. He doesn't even look at you if he's in the wrong mood. Until he meets Frank. Can Frank fix this broken man without breaking himself in the process?

This is not porn.

*ahem* Notice that one of the genres I chose was tragedy.

Warnings: no smut, cuteness, slash, profanity, mental illness and seriously bad research into record labels

Disclaimer: Fortunately, this has not actually occurred. Unfortunately I own none of the characters.

Don't use without permission, please.
Characters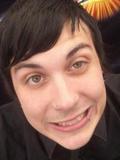 Frank Iero
Owns Graveyard, the record company.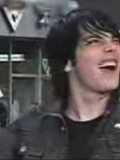 Gerard A. Way
Mute singer. Weird, right?
Chapters