Cruel World, But You Are Beautiful To Me
Summary
Mikey x OC During a Concert Mikey spots a boy in the crowd, the catch? The boy is attached to his abusive boyfriend.
Characters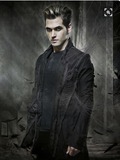 Mikey Way
Awkward bassist from My Chemical Romance. Main character of the story.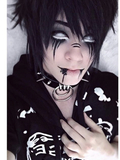 Patrick
(Imagine the guy in the photo with more tattoos and not as outgoing) Very shy, scared, and uneasy. He's a main character of the story.
Chapters