Love Bites
Summary
Winter's life was changed the night she went to an MCR concert. Discovering the members of her beloved band are vampires.

They decide to keep her captive and use her for a food source. Only problem is, Frank fall's for her, Will his blood lust put her it danger or could he learn to control himself?

Characters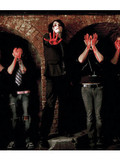 Vampire MCR
Gerard, Frank, Mikey, Ray, And Bob are vampires... I mean duh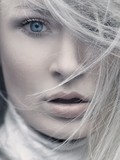 Winter
My chem fan, Victim of the band.
Chapters