Gerard Way: Serial Killer
Summary
Gerard Way is a 23 year old serial killer. He has murdered 17 people before; but why can't he bring himself to take down his next target, Frank Iero?

This is also on Wattpad; under the same title. My name on Wattpad is artistickilljoy.


Characters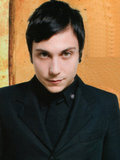 Frank Iero
An innocent 22 year old. Has tattoos, likes horror movies, listens to punk music. Ya know. Gay. Gerard's next target.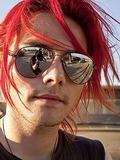 Gerard Way
The main character. Serial killer. 23 years old. Currently has red hair and uses the fake name Winston Davis. Has murdered 17 people before, three of them were his family.
Chapters